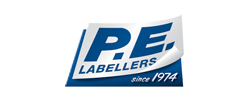 P.E. LABELLERS S.p.A is a company specialized in designing and producing leading labelling machines, using all the existing technologies (cold glue, self-adhesive, hot melt, roll-fed and combination systems) and suggesting new ones.
For forty years P.E. LABELLERS is present in the Italian market with a high number of references but 95% of the sales revenue comes from exports. P.E. labelling machines are exported all over the world and P.E. is one of the worldwide leaders in the labelling sector. P.E. can boast more than 10.000 rotary and linear labelers installed on the international market, with a medium turnover of 60 million euro per year. One of the strong points of P.E. LABELLERS S.p.A., supported by an after-sale service group worldwide, is the ability to pay attention to the customers' requests and suggestions and, therefore, to design customized technical solutions.
From dressing to the final product passing through marketing: close collaborations, studies in term of feasibility and economic return are at the customers' service. The different demands are constantly monitored and become an integral part of a development process of new solutions. These relations are perfectly integrated in a corporate reality in the sign of surplus-value creation with a look to the future. Operator training, technical support for special applications, and mechanical and electrical assistance are the excellent services that P.E. LABELLERS provides to its customers.
Today, the board spectrum of consumer products is characterized by a clear cut communication addressed to the buyers. Within this complex relation set-up between "product" and "customer" the label is the primary role. That is why producers require original design in graphic presentation, as well as, perfection in their placement. In this area, the best solutions originate from an active interaction between the "graphic designers" and the "technical research center" (R&D department) of P.E. LABELLERS.
So, there is not only the glue behind the label, but a Company with more than forty years of experience in labelling technology, continuously in contact with the most different cases, available to pay attention to customer problems and needs. The results of this cooperation are attested by the continuous and positive market demand showing that they really appreciate P.E. LABELLERS proposals, choices and services.