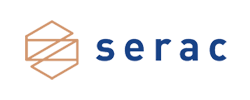 Serac was founded in 1969 by Jean-Jacques Graffin, it is specialized in the manufacture of liquid product filling and capping machines. It he early days in France, the company's founding father developed his first weight filling machine which already used a magnetic pouring nozzle. A totally innovative concept at the time, this system was soon to become a great success.
During the years which followed, the company set up bases in all four corners of the world and developed a vast range of state-of-the-art machines and services perfectly adapted to market requirements.
Since 1999, the company has been controlled by a board of directors charged with the task of continuing the same entrepreneurial drive while preserving the spirit of creation and innovation which has long defined the culture of the company Serac.
With more than 4,000 filling machines in production, the Serac Group is known for its expertise in packaging sensitive food products, but also for its applications dedicated to the chemical, household products and cosmetics markets.